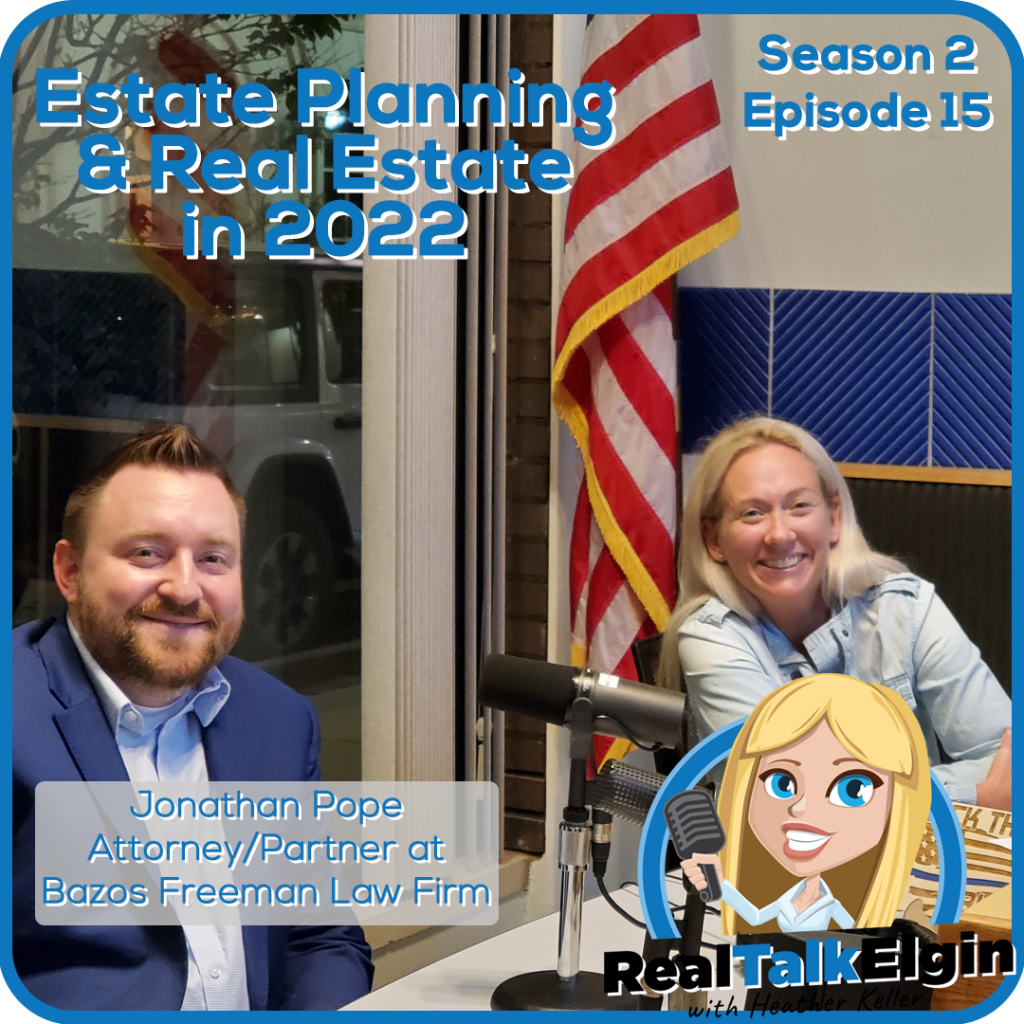 We started Season 2 with Jonathan Pope and it is our 2nd most listened to episode to date! We had to bring him back to talk about this great topic we should all know more about! What does Estate Planning in 2022 look like, especially when it comes to estate planning with real estate in 2022.

Heather discusses Estate Planning and Real Estate with Jonathan Pope,  Attorney/Partner at Bazos Freeman Law Firm (Based in Elgin, IL)
Jonathan S. Pope graduated from The University of Illinois in Champaign-Urbana in 2007 and from The John Marshall Law School in Chicago in 2010. He was admitted to the Illinois Bar the same year, and after managing his own practice in Chicago for 5 years, he merged his practice with Bazos Freeman in 2015. Jonathan concentrates his practice in residential and commercial real estate, estate planning, general business matters, trademark prosecution, and copyright prosecution. Jonathan is a member of The Illinois Real Estate Lawyers Association and has extensive experience representing homeowners in financial hardship.
Contact Info:(847) 742.8800 EXT 2129
email: [email protected]