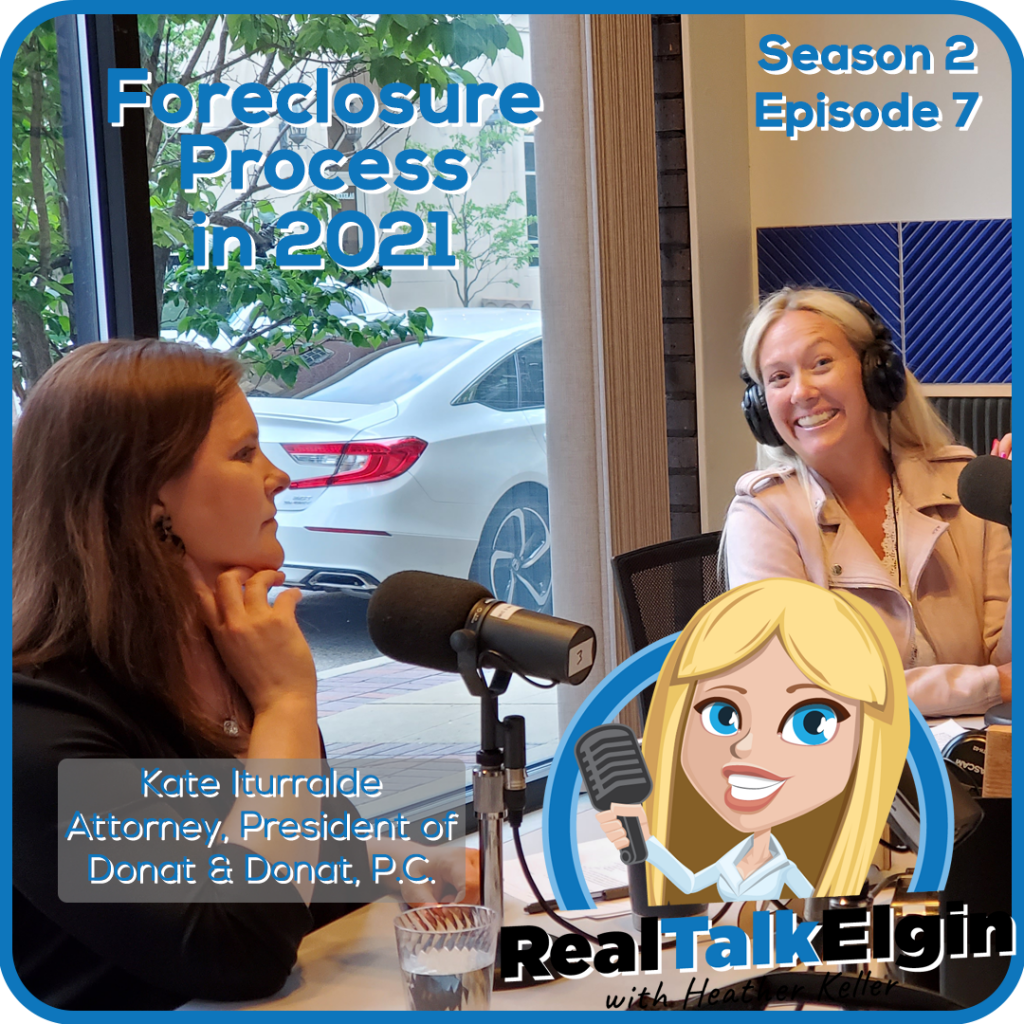 Heather welcomes Kate Iturralde, Attorney, and President of Donat & Donat, P.C. to the show again. They'll be talking about the Foreclosure Process in 2021 and anything about Foreclosure. Call in during the show to ask your questions LIVE.
More information about Kate:
Email: [email protected]
Phone #: (630) 879.3370
Bio:
Kate received her law degree from the University of Minnesota Law School where she graduated in 2006 cum laude. During her time there, Kate wrote for the Minnesota Journal of Law and Inequality. Kate is a proud badger and received her B.A. with distinction from the University of Wisconsin-Madison.

For over a decade, Kate represented commercial lenders and servicers in contested foreclosure litigation and has developed extensive experience with real estate matters. Her diverse practice encompasses a range of dispute and litigation-oriented business and landlord/tenant matters. On the transactional side, Kate represents purchasers and sellers of residential and commercial properties from the pre-contract stage through closing.
​
Born and raised in Batavia, Kate now lives in St. Charles, IL with her husband and three children. In her spare time, Kate enjoys traveling, skiing, and wishing she had more spare time.